Discussion Starter
·
#1
·
Hi Everyone.
I drove onto a median.
In doing so I cracked my transmission pan.
Even though all of the transmission fluid poured out, I was able to make the drive home, miraculously. Wow there is a lot of transmission fluid in these cars. It was a river of red fluid underneath my car. The drive home was 25 miles. Half way home, I had to floor the gas pedal to get the transmission into gear. I pretty much only had high gear at this point.
The engine never really got hot except when I would floor the gas pedal. I think the hottest the engine got was 215 degrees.Most of the time the engine stayed in the normal 190 degree to 200 degree range.
I went out this morning to inspect the damage.
The only damage I see is a cracked transmission pan.
I will get a better look later on when I look at the entire underneath of the car, but I do not see any more damage.
So, I could use some advice about replacing the transmission pan for the first time.
- Expected total costs.
- All parts involved.
- Where to buy parts.
- Tricks of the trade to doing a good job.
- Thoughts, suggestions, comments......
Pictures: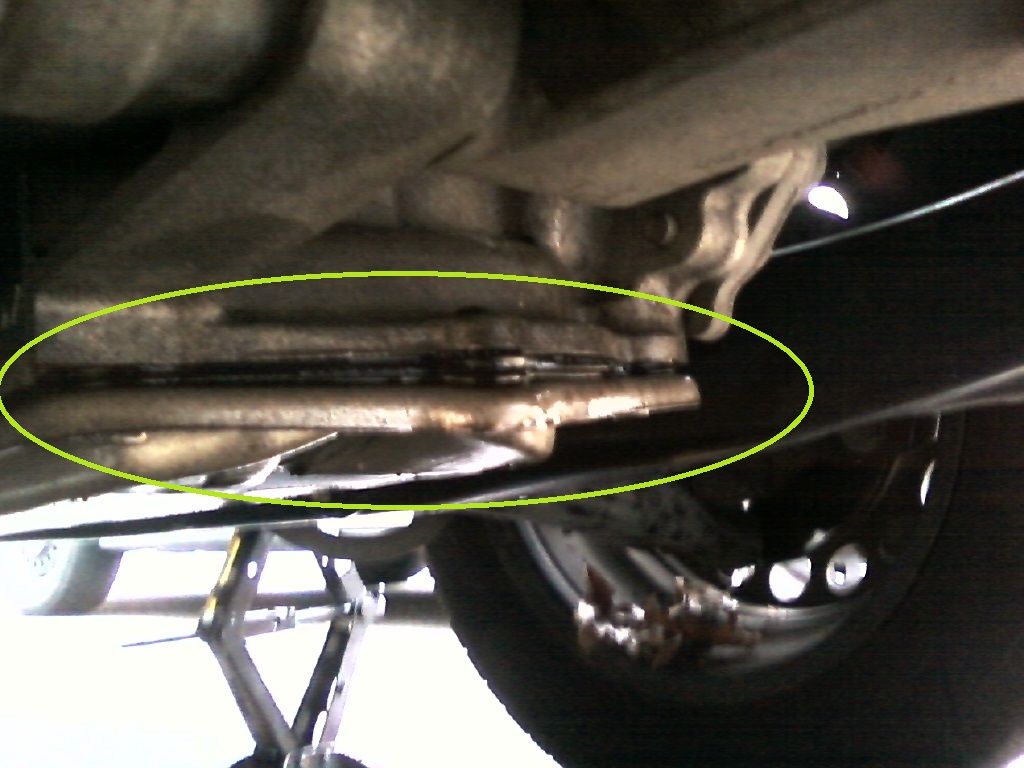 Thank you everyone.