Discussion Starter
•
#1
•
Originally Posted by farfrmnormal:
This is a How-To I took from Cobaltss.net to help contribute to our site.
================================================
How-To: Wire Up Halos For Projectors
Tools Needed:
------------------
Wire
Crimpers
Wire Stripers
Connectors
Heat Shrink Tubing
Lighter
Extra Wire
Self Stripping Wire Taps
Lets get started!
1. First you need to remove the lights if you already installed them by removing these 2 bolts and then wiggle it out.
2. Crimp male connector and heat shrink the 3 white (+) and 3 black (-) wires together (like in the picture below).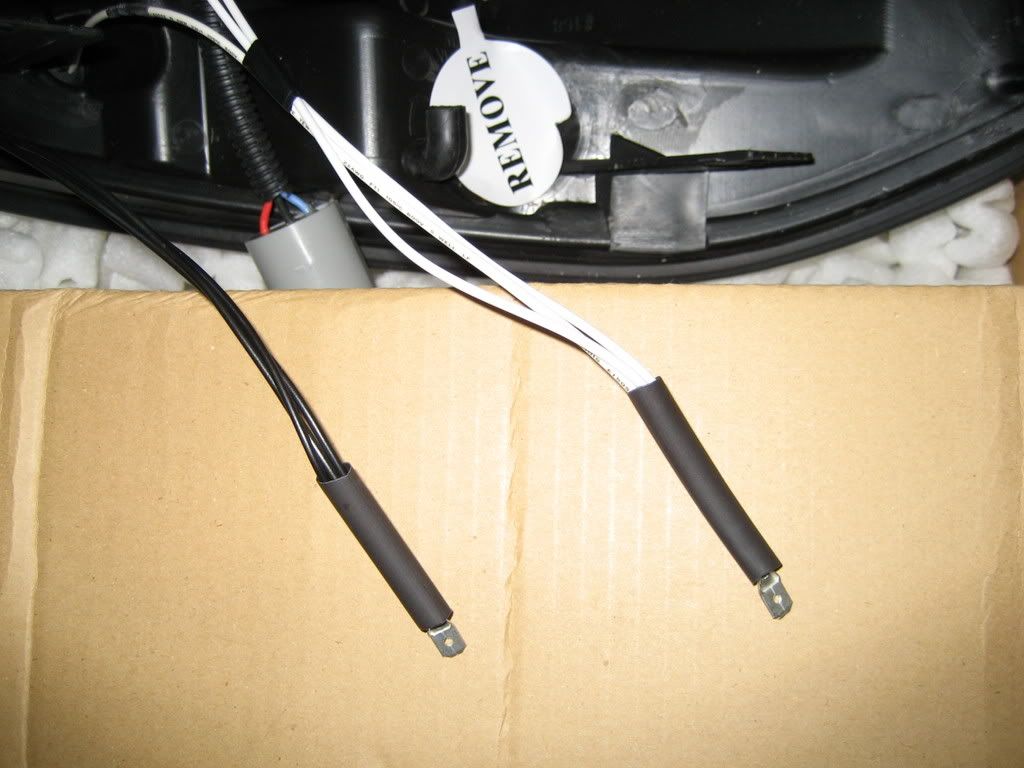 I like to extend the wires so that there is some extra leverage when you remove the headlights for aiming. I took a separate length of wire, stripped one end and connected a female connector on one end - this is to connect to the male connector in the picture above. The other end of the extra length of wire was left stripped.
5. Next take your original wiring harness from your stock lights and locate the brown wire and black wire. This is where you will need your wire taps. I cleared a little bit of the insulation off of the wire to ensure my tap got a good connection - connect your wire taps to each of the wires (brown & black) but DON'T close them just yet.
6. Take the bare end of the extra wire you added to the white and black wires on your headlights and get them ready. For this you want to insert the extra length that is connected to the white wires into the tap that is on the brown wire on the wiring harness. The extra length of black wire from your headlights will then be inserted into the tap on the black wire. Once the wires are completely covered close the wire tap. It should look like this:
7. The ends with the female connectors now plug into the male connectors from step 1 - Black to Black, White to Brown.
Test your lights and then re-install.
Thanks to Hitokirijay for his pictures!