Discussion Starter
·
#1
·
So on thursday night I am in town picking up a few things, and my brother sees my car and backs up to mine to park. anyways we come back out to our cars and this lady in a suv has parked next to my brothers car, rather close. we standing by my car with the doors open talking about a couple new ideas for my car and such and the lady who owns the suv come out. goes to get in her suv and smokes my brother cars mirror. :shock: with out a care too. and then continues to get into her suv. my brother is a nice guy so he doesnt say anything. me on the other hand, I will quote myself "You just hit my F'n mirror dumb C"word"" gets in her suv locks the doors and drives away. just a couple of scrathes to the mirror. nothing major but still the fact that she did it and knew she did it.
brothers car is a 91 grand prix, for 350000km it looks pretty damn good still. big on mantinence.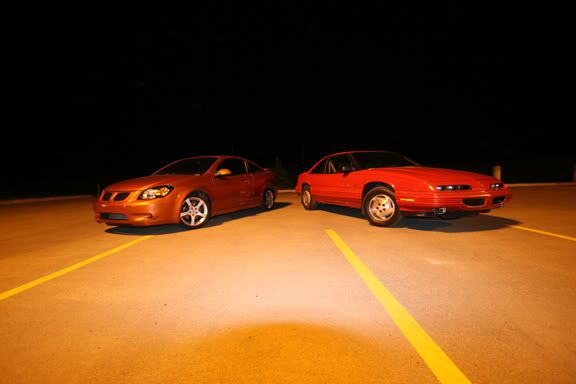 and people wonder why I usually park at the back corner of the parking lot and take up 2 stalls....